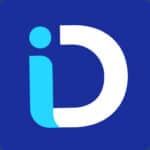 Medical Assistant – MA
Location: Miami, FL 33143 (Near S. Miami Hospital)
Schedule: Monday – Friday: 9:00 A.M. – 5:00 P.M.
Pay: $17.00 – $19.00/ hour (based on exp)
Bilingual: Fluent in Spanish and English

Requirements

: Minimum one year of experience, Medical Assistant

Diploma

, and Phlebotomy experience
Works under the clinical supervision of the practicing physician(s) and office manager, and is responsible for assisting the physicians in the practice. Communicates regularly with patients and may work with a variety of medical specialties. Demonstrates sufficient knowledge and skills to independently perform primary duties in the office clinic. The mission of service is excellence, in providing professional, compassionate and friendly service to our patients and physicians.
Clinic Responsibilities
Escort, interviews patients, measures vital signs, documents all information inpatient chart.

Injections, vaccines and venipuncture.

Gives instructions to patients as instructed by the physician.

Ensure all related reports, labs, and information is file in patient's medical records prior to their appointment,

Maintain medical records, Hedis reports.

Coordinates and process referrals to specialty providers, procedure authorizations

Keep exam rooms stocked with adequate medical supplies,

Take messages and provide feedback and answers to patient/physician/pharmacy calls; triage and process messages from patients.

Maintain all logs and required checks (i.e. refrigerator temperatures, expired medication, etc)

Will be handling patient records daily.
Requirements
Completion of an accredited medical assistant program.

Injections, and basic laboratory skills.

Basic computer skills.

Strong interpersonal skills and a person that has the ability to multitask and be organized with a flexible schedule.

Experience with an EHR/EMR System a plus

Bilingual in English and Spanish required
Medical assistants play a vital role in the healthcare industry, providing services for both medical professionals and patients. We're looking for someone compassionate, detail oriented, and someone wanting to make a difference in patients' lives.
Interested and want to learn more? Apply below.
YOUR IDEAL EXPERIENCE.
"Connecting people and creating a path to thrive together" IS AT THE HEART OF ALL WE DO.
Our passionate and dedicated team will help you navigate through your career journey starting from Day 1. We'll take care of everything, so you can focus on what you do best.
We're thrilled you are thinking about embarking on the iDEAL Path.
Exciting new adventure awaits!