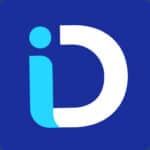 SCHOOL POSITION NEED FOR PARAPROFESSIONAL | PARA in BEAUTIFUL SARASOTA, FL!
ALL MEDICAL ASSISTANTS, CNA'S, AND MORE APPLY! SHORT TURN AROUND FOR LICENSE WITH FULL REIMBURSEMENT!
Location: Multiple Areas in Sarasota, FL!
Start Date: 23/24 School Year
Our Musts: High School Diploma with Paraprofessional license in FL OR Willing To Get Licensed (FULL REIMBURSEMENT)
Do you believe in the motto? "Students Come First"
We're looking for a person who is compassionate and wanting to make a difference in children's lives. At iDeal, we're committed to bringing the best people to provide exceptional care to our school district partners.
As a Paraprofessional, your goal is to implement academic and behavioral instruction and supervision to students independently at the direction of the classroom teacher.
Oh! Did we mention shorter work days and summers off??
Interested and want to learn more? Apply below.
YOUR IDEAL EXPERIENCE..
"Connecting people and creating a path to thrive together" IS AT THE HEART OF ALL WE DO.
Our passionate and dedicated team will help you navigate through your career journey starting from Day 1. We'll take care of everything, so you can focus on what you do best.
We're thrilled you are thinking about embarking on the iDEAL Path.
Exciting new adventure awaits!