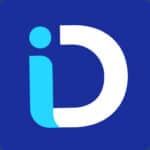 Director of Emergency Services Operations – Multiple Opportunities – Texas
Location: Texas – Multiple Locations Available
Pay: Up to $140K – depending on experience and location (Ask us about bonus opportunities!)
Are you a dedicated leader in emergency services? We're looking for a Director of Emergency Services to elevate our patient care in the Emergency Department. If you're a nursing professional with leadership experience and a passion for excellence, join our team and help us make a real impact on our community's health and well-being. Do you have:
3+ years of experience in emergency services required (for Houston location, acute care experience required)

3+ years of experience in a leadership role preferred or equivalent combination of education and/or experience

Currently licensed as a registered professional nurse in the state of Texas
Job Summary and Qualifications
The role of the Director of the Emergency Services Department assures service, growth, development, personnel management, and resource allocation and management controls in order to ensure consistent high-quality patient care in the Emergency Department.
Certifications Required:
Bachelor's degree in nursing required

Advanced Cardiac Life Support (ACLS) required

Pediatric Advanced Life Support (PALS) or Emergency Nurse Pediatric Course (ENPC) required

Basic Life Support (BLS) required
What you will do in this role:
You will accurately identify real/potential problems affecting the service and implements solutions with follow through and communication

You will actively participate in service, departmental and hospital wide committees as assigned, providing ongoing communication to those one represents

You will advance the patient experience agenda in the Emergency Department

You will coach immediate subordinates providing feedback; constructive critique of work; facilitates individual development plan; and documents their job performance

You will adhere to all Human Resource policies.

You will effectively communicate departmental, organization and industry information to staff

You will facilitate evidence-based employee engagement practices

You will effectively build strong relationships and networks to deliver upon organizational and department goals

You will participate in employee and patient rounding and identify and mentor potential future leaders

You will enforce standards of emergency department care and develop processes to measure and ensure consistent compliance

You will develop, implement, and evaluate an ongoing emergency services program which assures quality patient care consistent with the Hospital mission

You will monitor compliance with regulatory, accrediting and hospital policy for patient services, and environmental and personnel safety

You will oversee a PI program that consistently monitors and evaluates critical aspects of care

You will be responsible for department's operational excellence; ensures department delivers quality services in accordance with applicable policies, procedures and professional standards

You will follow the Hospital Exposure Control Plans/Blood borne and Airborne Pathogens

You will support the recruitment process to secure staffing talent

You will perform other duties as assigned
Interested and want to learn more? Apply below.
YOUR IDEAL EXPERIENCE.
"Connecting people and creating a path to thrive together" IS AT THE HEART OF ALL WE DO.
Our passionate and dedicated team will help you navigate through your career journey starting from Day 1. We'll take care of everything, so you can focus on what you do best.
We're thrilled you are thinking about embarking on the iDEAL Path.
Exciting new adventure awaits!