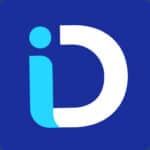 REGISTERED NURSE – Step down
We have an immediate opening for the following position:
Registered Nurse – Step down
A Registered Nurse provides and coordinates patient care, educates patients and the public about various health conditions, and provides advice and emotional support to patients and their families.
We're looking for a Registered Nurse who is a people person, compassionate, detail oriented, and wanting to make a difference in people's lives.
Apply now for more information on Shifts, Start Date, Pay, and Requirements.
YOUR IDEAL EXPERIENCE..
"Connecting people and creating a path to thrive together"
IS AT THE HEART OF ALL WE DO.
Our passionate and dedicated team will help you navigate through your career journey starting from Day 1. We'll take care of everything, so you can focus on what you do best.
We're thrilled you are thinking about embarking on the iDEAL Path as a Registered Nurse.
Exciting new adventure awaits!