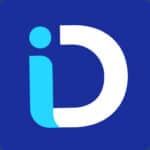 RN Supervisor for Nursing Admin unit. Primarily  working at he Haverhill Campus but may be pulled over to the Methuen Campus (7 miles away)Primarily night shifts, The hours will primarily be 11p-7a but flexibility expected to pick up some 12 hr shifts 7p-7a and possibly some evening time
COVID19 vaccine or exemption will be required prior to start. Active MA license or proof of application required upon submission.
Responsible for carrying out Administrative Supervisor accountabilities. Responsibilities: Promptly provides clinical support and serves as advisor and resource person for staff as needed. Validates that care provided to patients is consistent with nursing care plan, medical treatment and is responsive to patient and family expectations. Advises and supports nursing staff collaboratively to problem-solve clinical and administrative issues Facilitates multidisciplinary care to ensure the best possible outcome for patients. Assures effective and appropriate utilization of all available resources to assure quality, effective patient care Empowers direct care givers to provide quality, effective patient care consistent with relevant scopes of practice, rules, and regulations of governmental authorities and institutional policies Assumes accountability to resolve personnel functions as appropriate (eg., counseling, conflict management, enforcement of hospital policies), including follow up of incidents and incident reports Assumes accountability for remaining current regarding standards of care established by the profession, regulatory bodies and government, and is able to determine, translate, and implement relevant implications for specific units. Ensures that clinical nursing practice is consistent with current standards, regulations, and government standards of care Assumes overall responsibility in a disaster situation. Assumes responsibility situations that include; but not limited to: Code Blue, Code Red, mortuary surveillance, infection control, emergency surgery, pharmacy matters and disposition of patients' valuables to the safe.