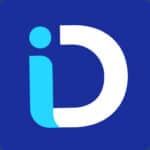 SCHOOL POSITION NEED FOR: ESE Special Education Teacher
Location: Goose Creek, South Carolina
Start Date:23/24 school year
Pay: $39.00-$42.10 
Our Musts: Valid teaching certificate (SC) or passing exam scores. Preferred experience in "Emotional Disabilities Self-Contained" classes.
We have an immediate opening for the following position: ESE SPECIAL EDUCATION TEACHER
Do you believe in the motto? "Students Come First"
We're looking for a person who is compassionate and wanting to make a difference in children's lives. At iDeal, we're committed to bringing the best people to provide exceptional care to our school district partners.
This position is responsible for:
Under the direction of the school principal and his/her designee, plans, and provides for appropriate learning experiences for students. Provides an atmosphere and environment conductive to the intellectual, physical, social and emotional development of individuals to ensure Success for Every Student. Supervises students in a variety of school related settings. Monitors and evaluates student outcomes. Communicates and interacts with students, parents, staff and community. Develops, selects and modifies instructional plans and materials to meet the needs of all students. Maintains appropriate records and follows required procedures and practices. Monitors appropriate use and care of equipment, materials and facilities
QUALIFICATIONS:
Plans and implements a program of study that meets the individual needs, interests and abilities of students and complies with South Carolina Department of Education Standards and the school's goals and objectives and individual student IEPs
Participates in all IEP team meetings.
Provides ESE services in accordance with students' IEPs.
Creates a positive atmosphere in the classroom to help ensure success for individual student learning
Sets a plan for classroom management
Models and instructs virtuous character traits and promotes growth in wisdom, virtue, and compassion in self and students
Develops curriculum and lesson plans in line with school philosophy
Creates and administers assessments to monitor progress
Works with parents to ensure success for each student in the classroom
Communicates progress with parents and works together to ensure tasks are completed
Attends meetings, conferences, and in-services as required
Coordinates special events and field trips to enrich curriculum
Oh!  Did we mention shorter work days and summers off??
Interested and want to learn more? Apply below.
YOUR IDEAL EXPERIENCE..
"Connecting people and creating a path to thrive together" IS AT THE HEART OF ALL WE DO.
Our passionate and dedicated team will help you navigate through your career journey starting from Day 1. We'll take care of everything, so you can focus on what you do best.
We're thrilled you are thinking about embarking on the iDEAL Path.
Exciting new adventure awaits!