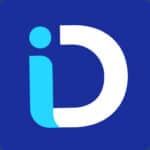 SCHOOL POSITION NEED FOR: SPEECH LANGUAGE PATHOLOGIST OR SLPA! OPEN TO NEW GRADS!
Location: Crandall, Texas
Start Date: 23/24 SY
Pay: $44- 46
Our Musts: Bachelor's degree from accredited university. Valid Texas Speech Language license. 
 
We have an immediate opening for the following position: SPEECH LANGUAGE PATHOLOGIST OR SLPA! OPEN TO NEW GRADS!
Do you believe in the motto? "Students Come First"
We're looking for a person who is compassionate and wanting to make a difference in children's lives. At iDeal, we're committed to bringing the best people to provide exceptional care to our school district partners.
This position is responsible for: Provide speech-language pathology services to students as directed by a supervising Texas Department of Licensing and Regulation (TDLR) licensed Speech-Language Pathologist of Texas Education Agency Certified Speech Therapist. 
Therapy
1. Conduct speech, language, and hearing screening as directed by the supervising licensed speech-language pathologist.  
2. Implement the treatment program or the individual education plan (IEP) as designed by the supervising licensed speech-language pathologist.
3. Conduct carry-over activities to transfer a student's newly acquired communication ability to other contexts and situations.
4. Represent speech pathology at the admission, review, and dismissal (ARD) Committee as directed by the supervising speech-language pathologist.  
5. Conduct observations and prepare clinical materials.
Consultation
6. Work with classroom teachers to implement classroom activities to improve communication skills of students.
Student Management
7. Create an environment conducive to learning and appropriate for maturity level and interests of students.
8. Establish control and  administer discipline according to the Student Code of Conduct and student handbook.
Program Management
9. Compile, maintain, and file all reports, records, and other documents required including maintaining clinical records in accordance with federal and state laws and regulations.
10. Comply with policies established by federal and state laws, State Board of Education rule, and board policy. Comply with all district and campus routines and regulations.
Other
11. Follow district safety protocols and emergency procedures.  
QUALIFICATIONS:
Education/Certification: Bachelor's degree in communicative science and disorders Texas license as Speech-Language Pathology Assistant granted by the Texas Department of Licensing and Regulation (TDLR) Special Knowledge/Skills: Strong communication, organizational, and interpersonal skills Knowledge of speech-language disorders and conditions Experience: Fifty hours of clinical observation and assisting experience as required for licensure 
 
Oh!  Did we mention shorter work days and summers off??
Interested and want to learn more? Apply below.
YOUR IDEAL EXPERIENCE..
"Connecting people and creating a path to thrive together" IS AT THE HEART OF ALL WE DO.
Our passionate and dedicated team will help you navigate through your career journey starting from Day 1. We'll take care of everything, so you can focus on what you do best.
We're thrilled you are thinking about embarking on the iDEAL Path.
Exciting new adventure awaits!