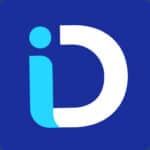 SCHOOL POSITION NEED FOR Speech Language Pathologist
Location: Cumming, GA
Start Date: 23-24 School Year – Full time and Full Year  
Pay: Based on experience
Our Musts: Hold Georgia SLP licensure.  9+ months of supervised experience required.  Certificate of Clinical Competence preferred. 
We have an immediate opening for the following position: Speech Language Pathologist!
Do you believe in the motto?: "Students Come First"
We're looking for a person who is compassionate and wanting to make a difference in children's lives. At iDeal, we're committed to bringing the best people to provide exceptional care to our school district partners.
This position is responsible for: 
With guidance and support from the Exceptional Children's Services Coordinator:
Observes, screens, provides comprehensive evaluations, develops therapy plans, and provides documentation for students referred for speech-language services
Serves as case manager for all students referred for and found to be eligible for special education only in the area of speech/language impaired.
Conducts a comprehensive evaluation and document findings in report form; develops and maintains Individualized Education Program (IEP); schedules and presides over all IEP meetings for which responsible/case manager.
Submits and uploads all required due process paperwork to the District Office Due Process Records;
Administer screen evaluate and diagnose specific speech or language deficits in referred students.
Prepare and submit accurate and appropriate evaluations, screenings, and reports within timeline restrictions.
Design appropriate goals and objectives for educationally based speech language therapy sessions in deficit areas for speech impaired students.
Ensuring that all students who have fluency, speech production, language, cognition, voice, resonance, and auditory habilitation/rehabilitation disorders are provided appropriate speech-language services or related services.
Conducting thorough, appropriate, and balanced assessments using a comprehensive assessment plan.
Evaluating and summarizing all relevant results. Is an active member of the IEP Team and contributes to the process of determining eligibility for Special Services.
Making appropriate recommendations regarding student needs and requirements for medically and/or educationally relevant therapy services.
Providing high-quality speech and language services for students of all grade levels.
Collaborate with teachers and participate in student support and/or individual education plan meetings.
Provide speech and language tiered interventions.
Complete necessary paperwork for Medicaid billing
Provide services for eligible private school, homeschooled, and preschool students
Complete the additional paperwork associated with private/homeschooled and preschool students (Time and effort reports, parent travel reports, preschool outcome forms)
Qualifications:
Hold a current FLORIDA license for a Speech-Language Pathologist
Have 9+ months of supervised speech language experience, preferably with school-aged children.
Demonstrate knowledge of current best practices in the area of speech-language pathology.
Oh! Did we mention shorter work days and summers off??
Interested and want to learn more? Apply below!
 
YOUR IDEAL EXPERIENCE..
"Connecting people and creating a path to thrive together" IS AT THE HEART OF ALL WE DO.
Our passionate and dedicated team will help you navigate through your career journey starting from Day 1. We'll take care of everything, so you can focus on what you do best.
We're thrilled you are thinking about embarking on the iDEAL Path.
Exciting new adventure awaits!