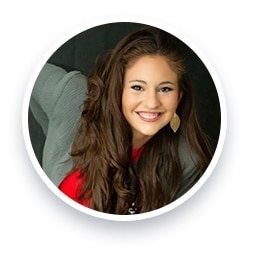 Client Relationship Manager
/ Business Development

I was a teenager when I became passionate about nursing after spending 6 months at the hospital as my future mother-in-law waited for a heart transplant. Everything about her situation; the uncertainty, the calm nurses brought to the room, and the team coordination that held it all together really spoke to me. My career has taken me from nursing homes as a CNA and LPN to emergency rooms, ICU's, teaching clinical students, MDS coordination, and even travel nursing as an RN.
A back injury was the catalyst away from the bedside into a whole new and less physically taxing career. I started working with tech startups, social media marketing, and business development. Surprisingly, many of the things I loved about nursing crossed over to my new path and I also got the opportunity to fine-tune new skills.
I was excited when the stars aligned after speaking with iDEAL. To say I love what I do would be an understatement. Working with iDEAL allows me to blend my medical experience with my passion for improving people's lives, building relationships, and connecting people. If you are looking for someone who is dedicated to helping your company succeed and advocating for you when you need it the most, I'd love to help with finding your iDEAL fit, too.  

Mary Lent put a new meaning to findind the "ideal" candidate for your business. She is relentlees and dos not waste time. She get things done!

Mary Lent has been very proactive in helping fill organization hiring needs.